Welcome to World Holstein Friesian Federation (WHFF). The objective of the Federation is to improve, develop and promote the Holstein Breed.
WHFF Conference
2023
The WHFF Conference was held on 21 and 22 November 2023 at Le Puy du Fou, France, and was followed by the WHFF General Assembly. This date is contiguous to the Prim Holstein Centenary show.
The Conference presentations are available here.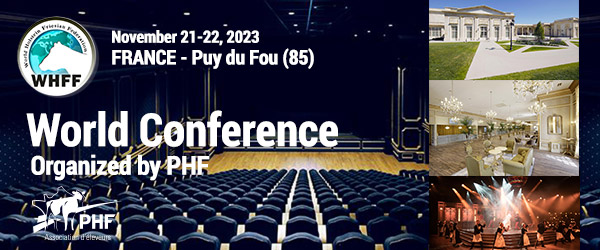 WHFF Type Harmonisation
Workshop
ANAFIBJ, Italy is delighted to host the WHFF Type Harmonisation Workshop in 2024.
The workshop will be on 17 and 18 April 2024 in Cremona with a full 2 day program. Participants will arrive on the 16th and leave on the 19th April.

2023 Updates in the Members Section
Holstein World POPULATION Trend Analysis
Virtual Cow
2022 Membership Statistics